It's really starting to feel like Summer.
So challenge number 1. I would like you to close your eyes and think of all the words that spring to mind when you hear the word Summer… You can create a wordcloud on the following link https://www.abcya.com/games/word_clouds
Here is the wordcloud I created with all the words I thought of. you can change the colours and the layout and the font. you could also practice writing your words.
Challenge number 2: Make a Summer smoothie
You can change the ingredients to suit your own taste.I love pineapple in mine!
Challenge 3: Draw a hopscotch on the pavement using chalk. I used to love this game when I was younger.
The link below the picture will bring you to the rules on how to play a game of hopscotch, however I'm pretty sure your parents/guardians will know how!
Challenge 4: Make a wind chime
I have many fun hidden gems hiding in my garden. For example I have a wind chime. I'm wondering would you be able to create your own wind chime. I'm going to post some examples. I also wonder would you be able to make a little video telling me all about your wind chime.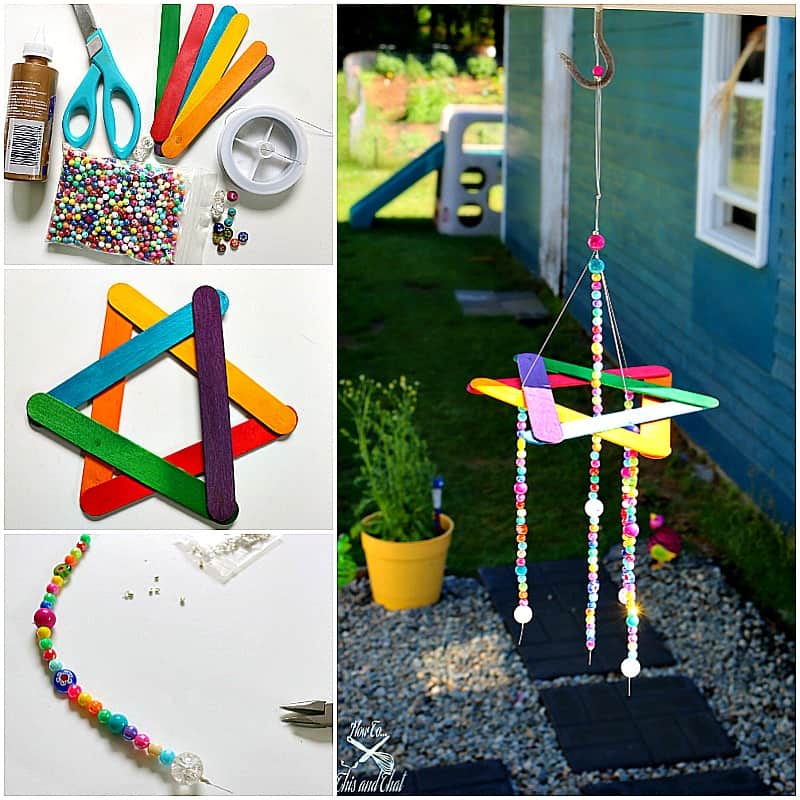 Challenge 5: Keeping Safe
Challenge 6 Reading
The following is a link to a lovely reading site that logs the book you read. I have included in the link the book I would like you to read. If you like you can choose to read some more. When you have finished you could do some butterfly symmetry art. Post a picture of the finished piece. https://loving2read.com/preschool/science/over-in-the-garden/
get a sheet of paper and fold it in half.
open it an squirt a small bit of paint on one half of the page
fold the page again spreading the paint across the page.
open it again- now you have a butterfly.
when it dries you can colour on the antenna.
Can you think of other things that can be split in half. Make a list of 5 things. Hmmm my 5 things would be …
1. Pizza
2. Bread
3. an orange
4.
5. cake
Religion: Grace Before Meals & Grace After Meals