I hope you are all well and looking forward to a bit of very easy bread making..The Italians are famous for their healthy diets and lifestyles.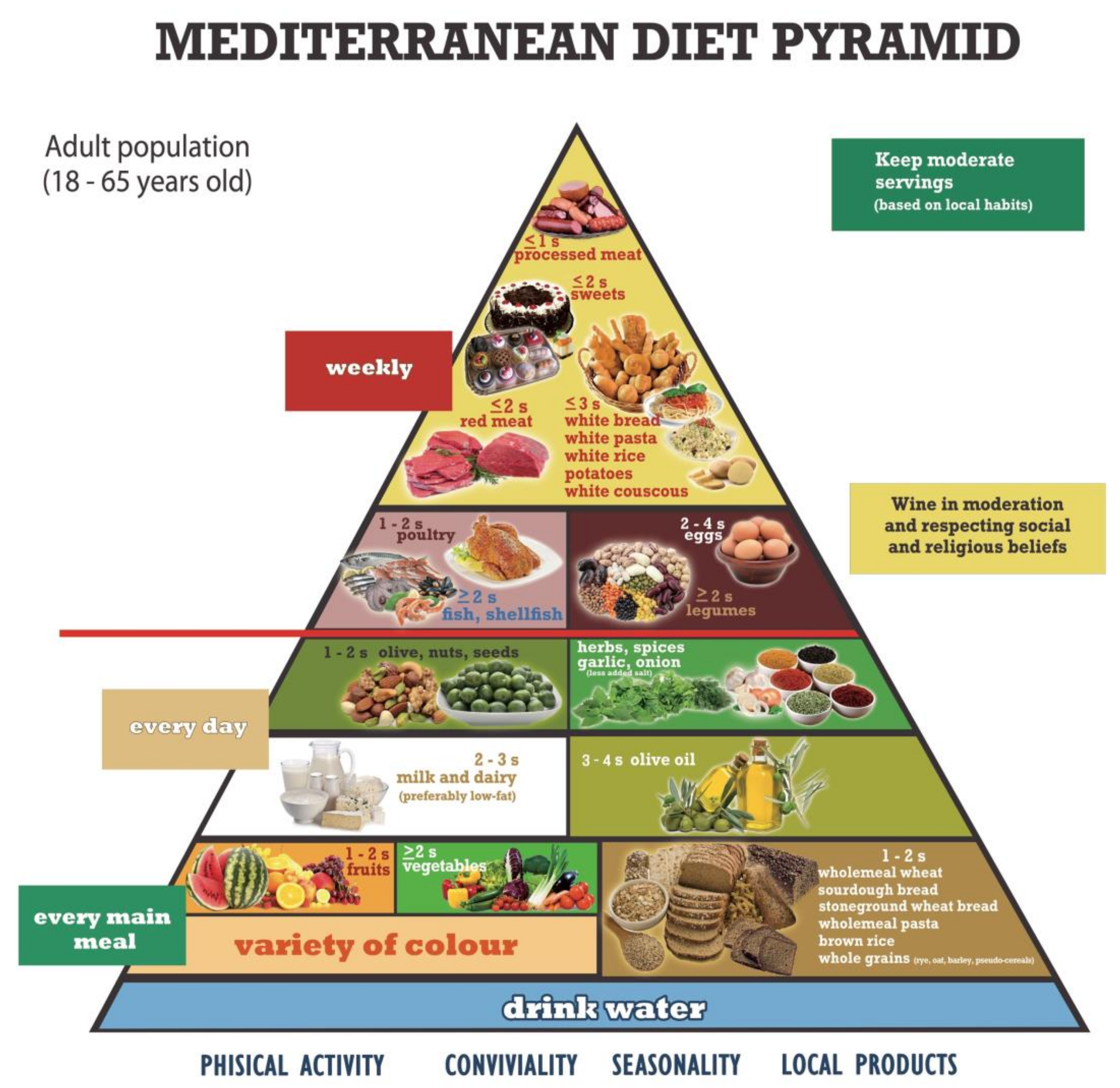 as you will see from this food pyramid olive oil and olives plays a very big role in the diet. Both of these ingredients are in the bread I am going to show you how to make today.
this bread is a savoury dish.It can be enjoyed with a nice salad or on its own. I hope you enjoy making it and eating it. Ohhh if you dont like olives (which I dont) or onions you can leave them off. I hope the QQI students will have a go at this.As the module we are working on is generally around the use of vegetables , this is another good example of the use of your lovely fresh vegetables.